Flexible, stand-alone Compact modules with pull-out shelf/supporting levels for effective small goods storage.
Available in several designs in terms of loads and pull-out capacity. Can be fitted with supporting wheels for mobile solution.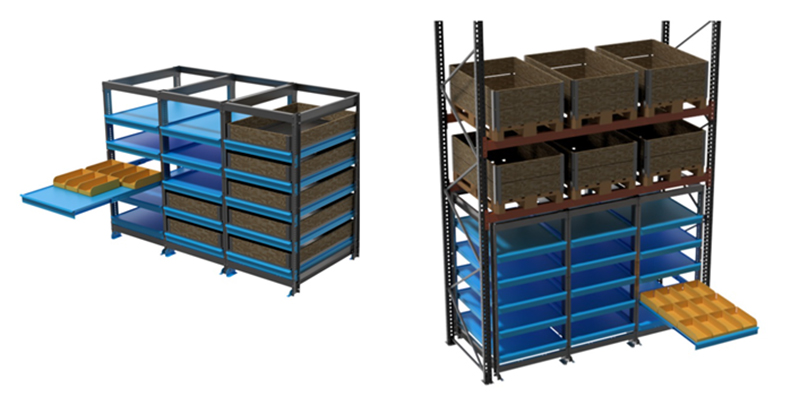 The modules consist of a base in galvanised steel profiles in which are installed pull-out trays. As a standard, the modules are bolted to the floor with expansion-shell bolts. More modules can be placed next to each other, and the narrow width of 880 mm allows more units to be installed in the clearance of the pallet racking. The units can be equipped with a locking system ensuring that only one pull-out tray is pulled out at a time.